Pigeon is committed to building a sustainable future, protecting the planet that our babies will inherit.
Our Initiatives
Go Green and Recycle with Pigeon
As part of our Go Green program, we've spearheaded a nation-wide recycling initiative to collect used plastic baby bottles. With your help, we want to collect a minimum of 50,000 units of plastic bottles by 2023. The plastic from the bottles collected will be crushed into smaller pieces to become raw materials, and exported to make new plastic items or parts for toys.
Get involved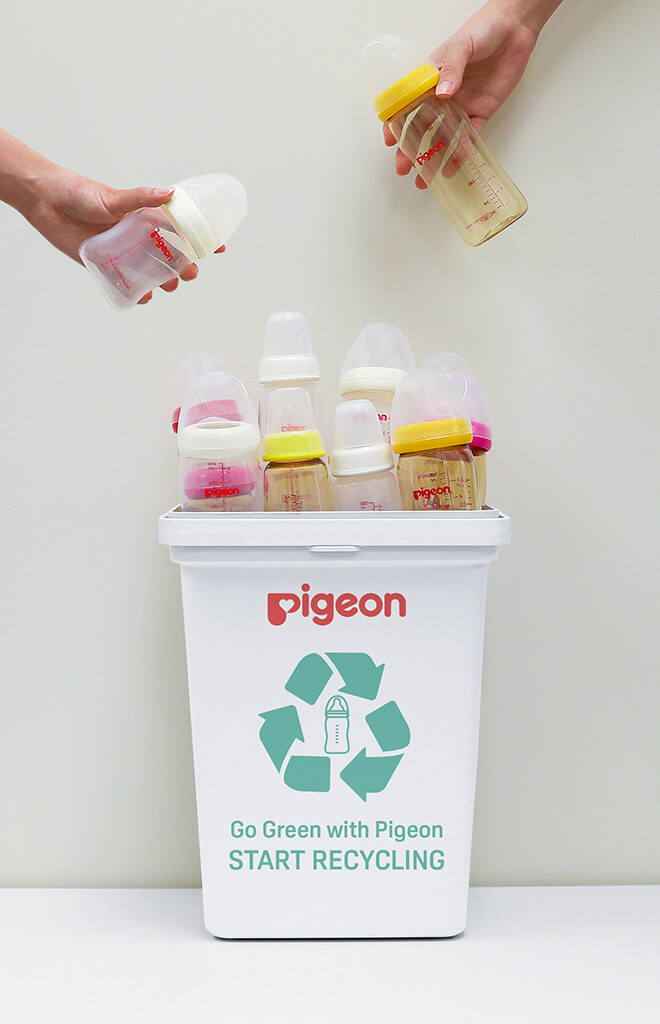 Pigeon's Eco Toddlers
We believe in nurturing children's love for the planet; partnering with 5 preschools in Singapore, such as TwinkleKidz, Camberley, House on the Hill (and many more to come) to teach children the importance of protecting the environment through videos and interactive learning. We've made it easy for parents in these preschools to drop off their used baby bottles. We will be expanding the list of preschools to make it convenient for more parents to join this initiative.
Learn more
Download Educational Toolkit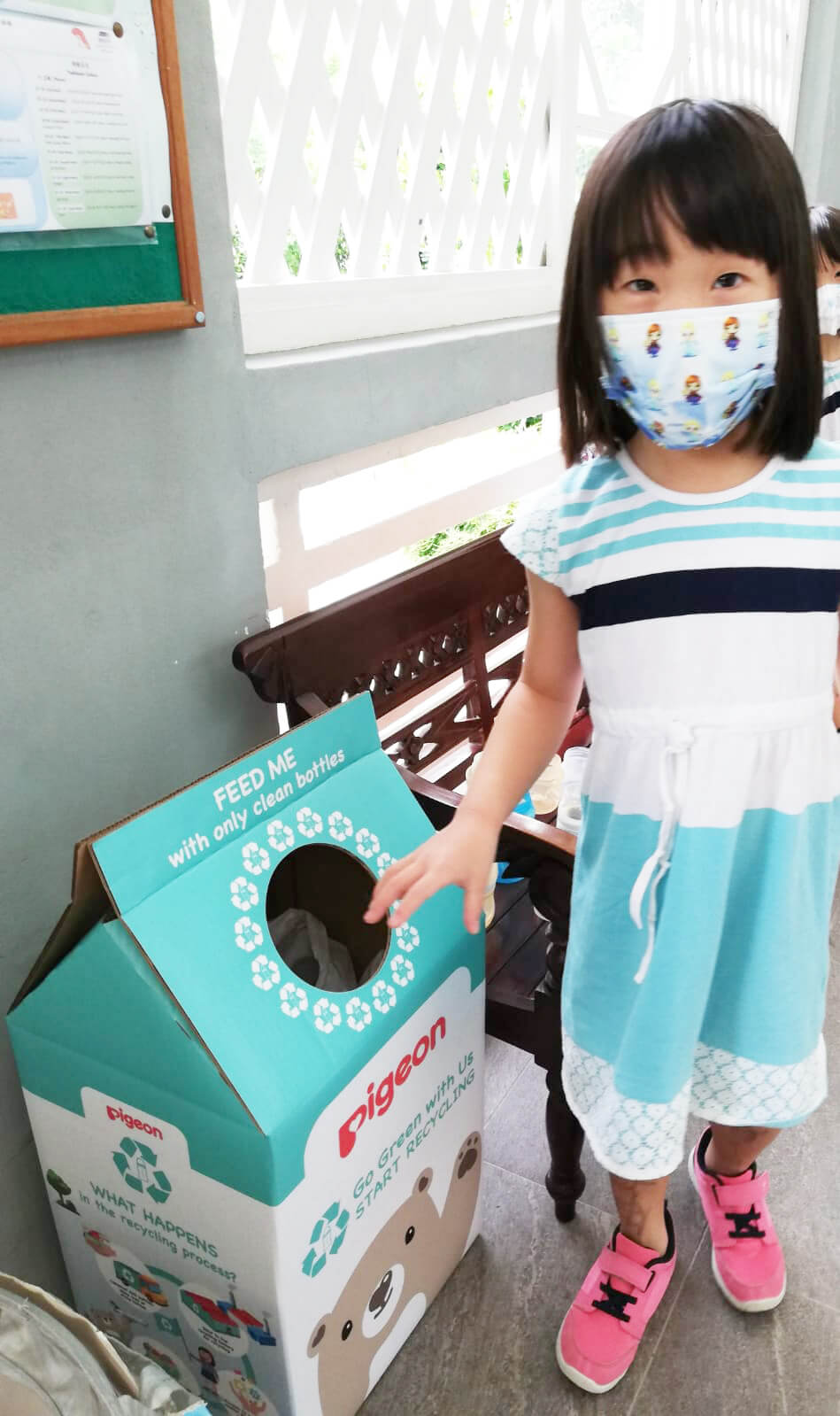 House on the Hill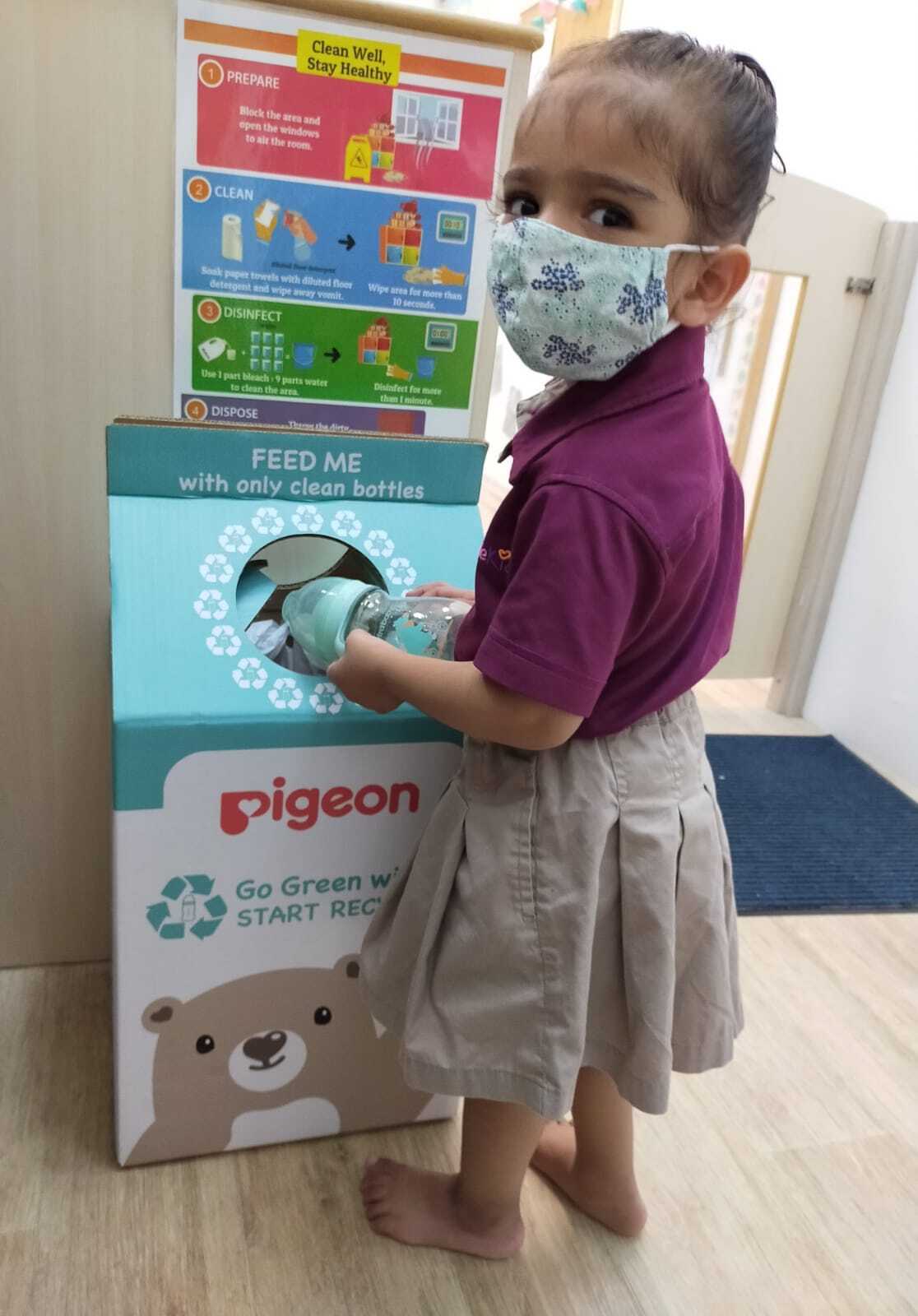 TwinkleKidz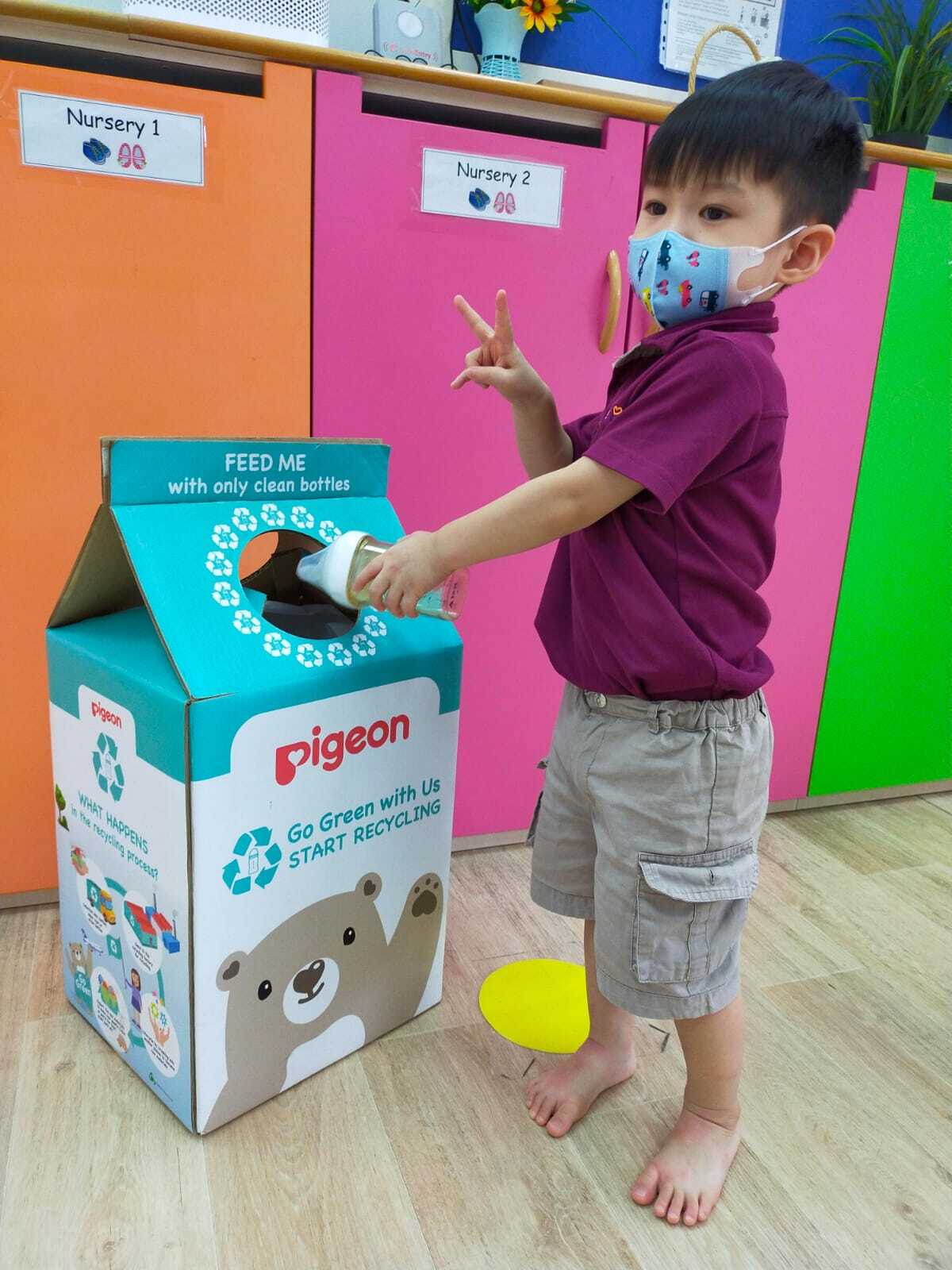 TwinkleKidz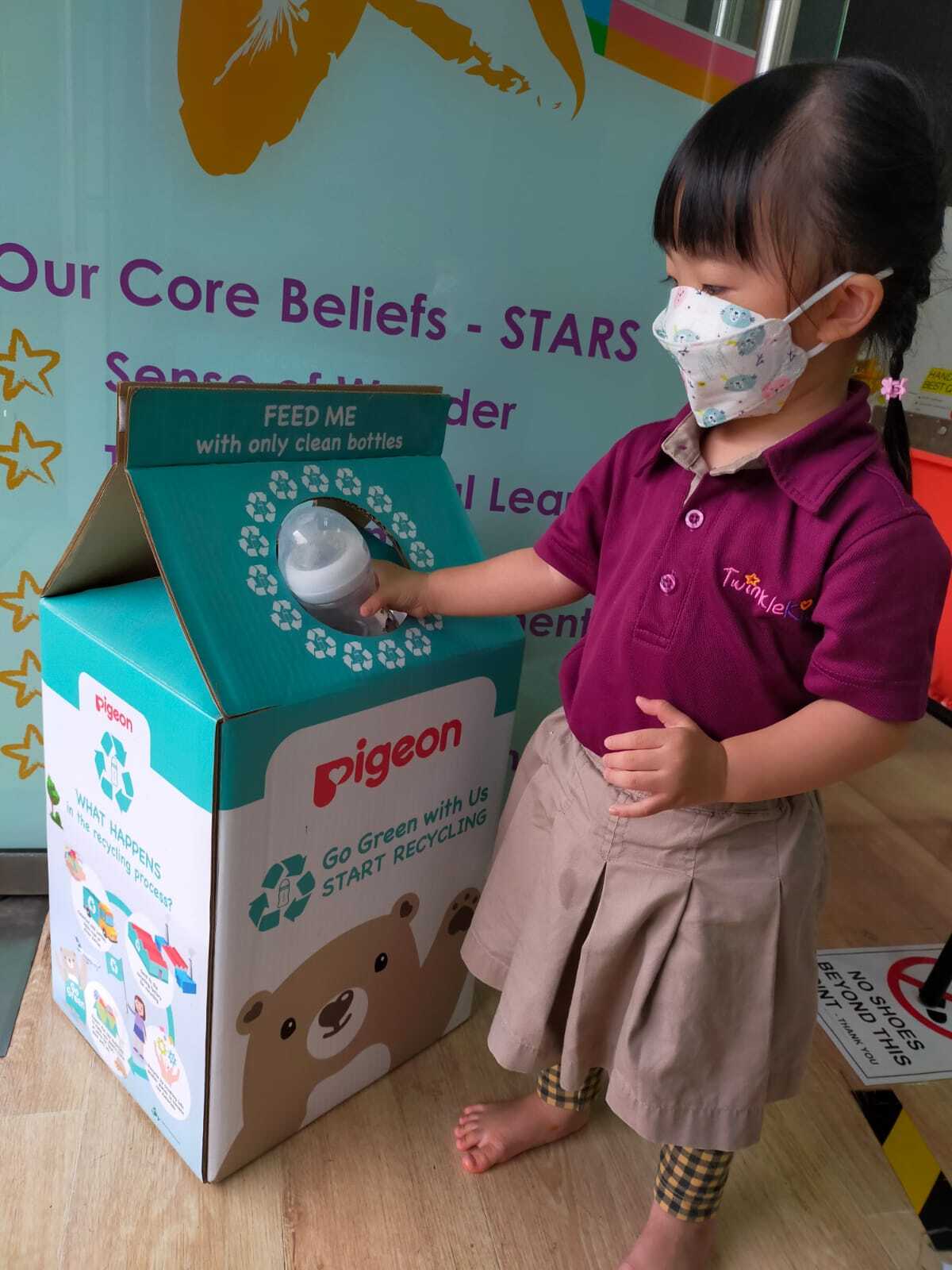 TwinkleKidz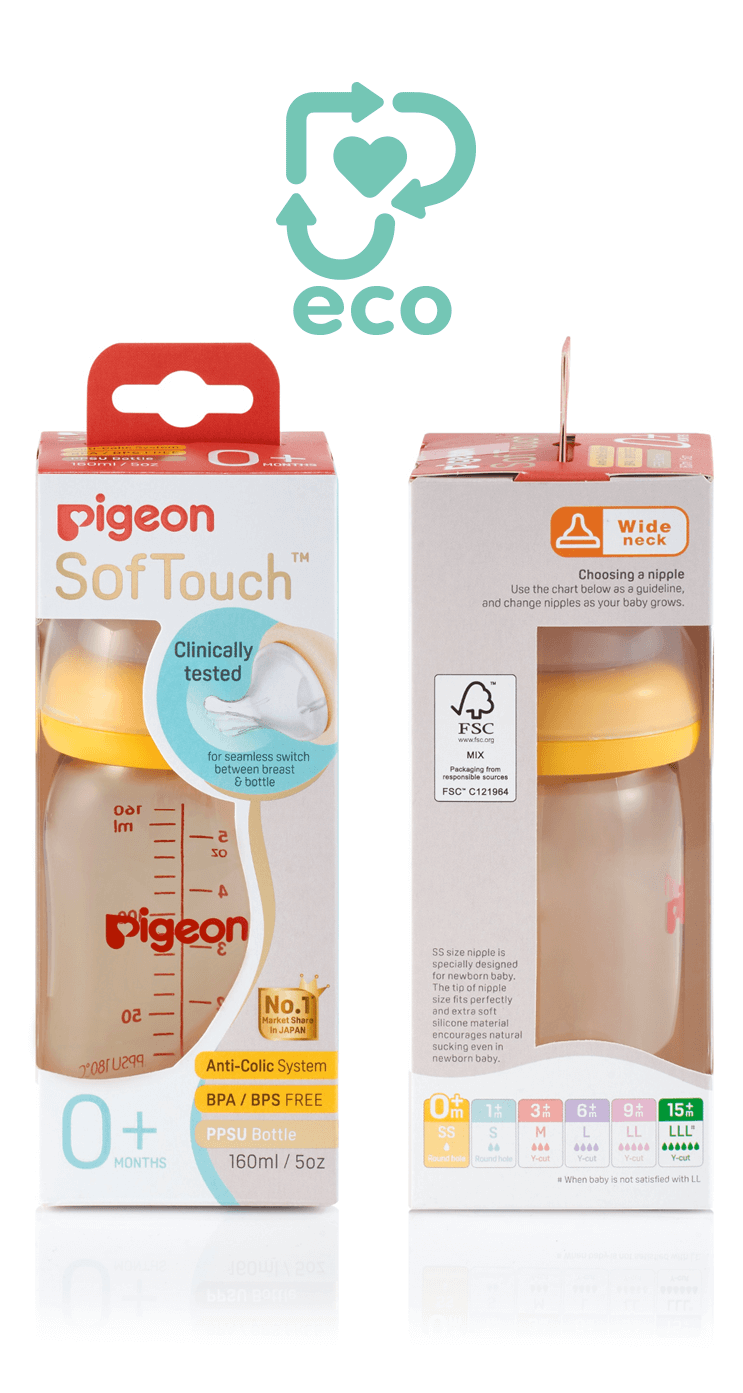 FSC certified paper packaging from responsible source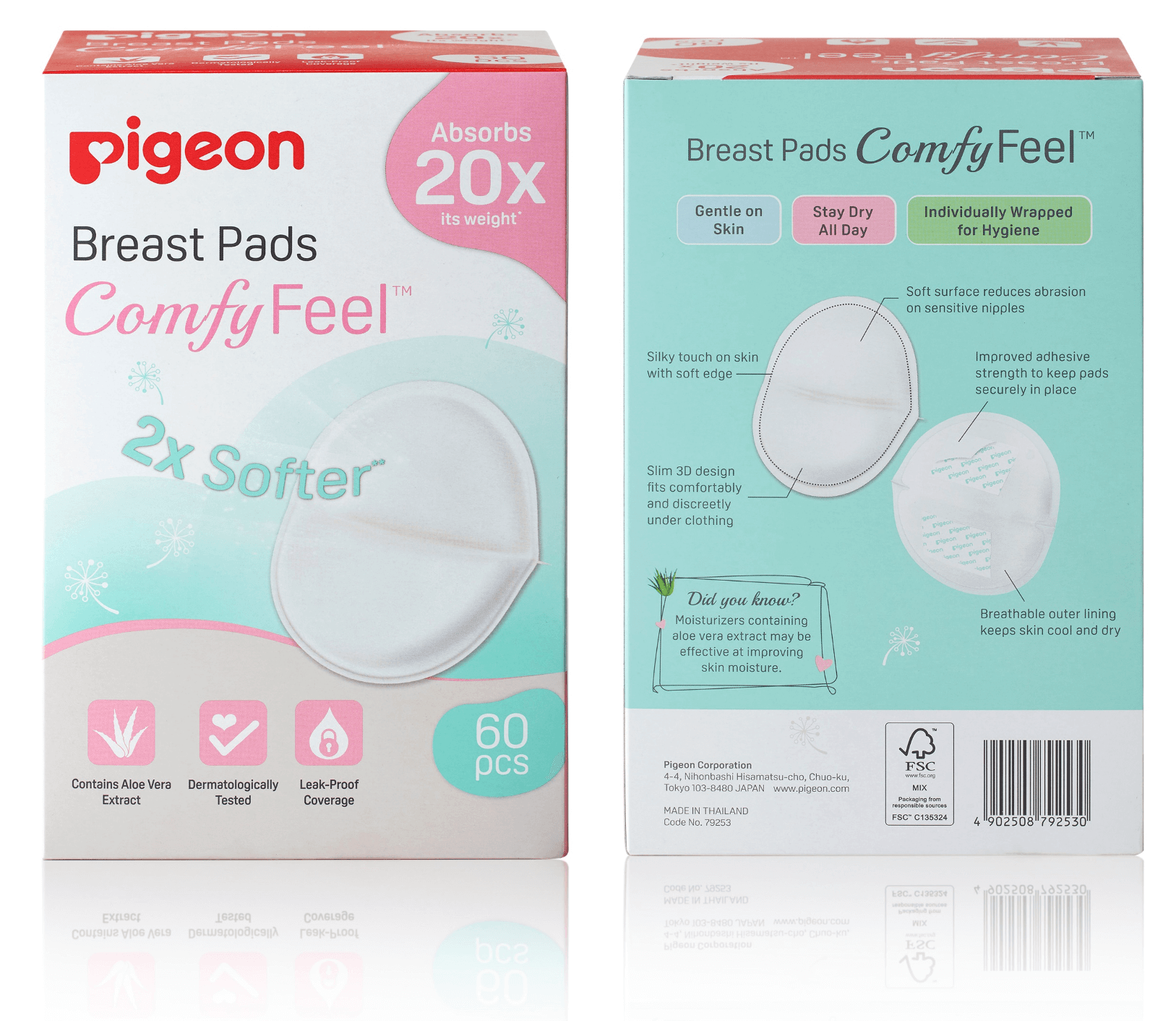 FSC certified paper packaging from responsible source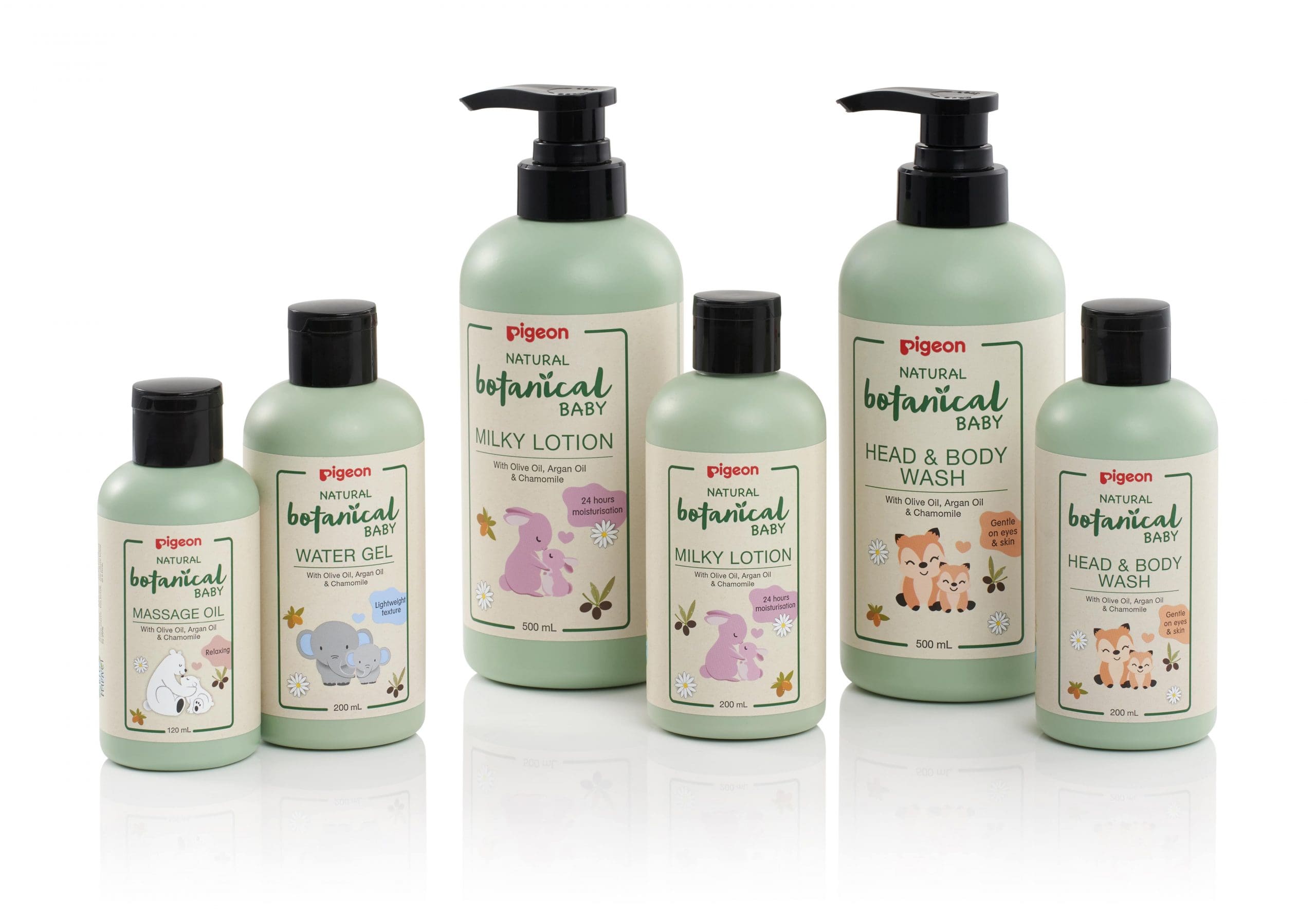 Advocates sustainable palm oil production; bottle made with recycled plastic