Weaning is the process of introducing solid foods to an infant's diet as they begin to transition away from breastfeeding or formula feeding. There are many different products available to help make this transition a little easier for both baby and parent.

Here are a few must-have weaning products that many parents find useful:
1. Bibs:
Bibs are a must-have to catch any spills or drops, and to keep your baby's clothes clean. Look for bibs that are easy to put on and take off and that can be washed easily. Choose bibs that are light weight for babies whose neck muscles have not yet fully developed and with big pocket that open widely to catch spillage. Some parents may choose to use disposable bibs for convenience when travelling.

2. Feeding spoons:
Feeding spoons are a must-have to help your baby learn how to eat solid foods. Look for weaning spoons that are easy to hold, and that are made of a material that is soft enough for your baby's gums.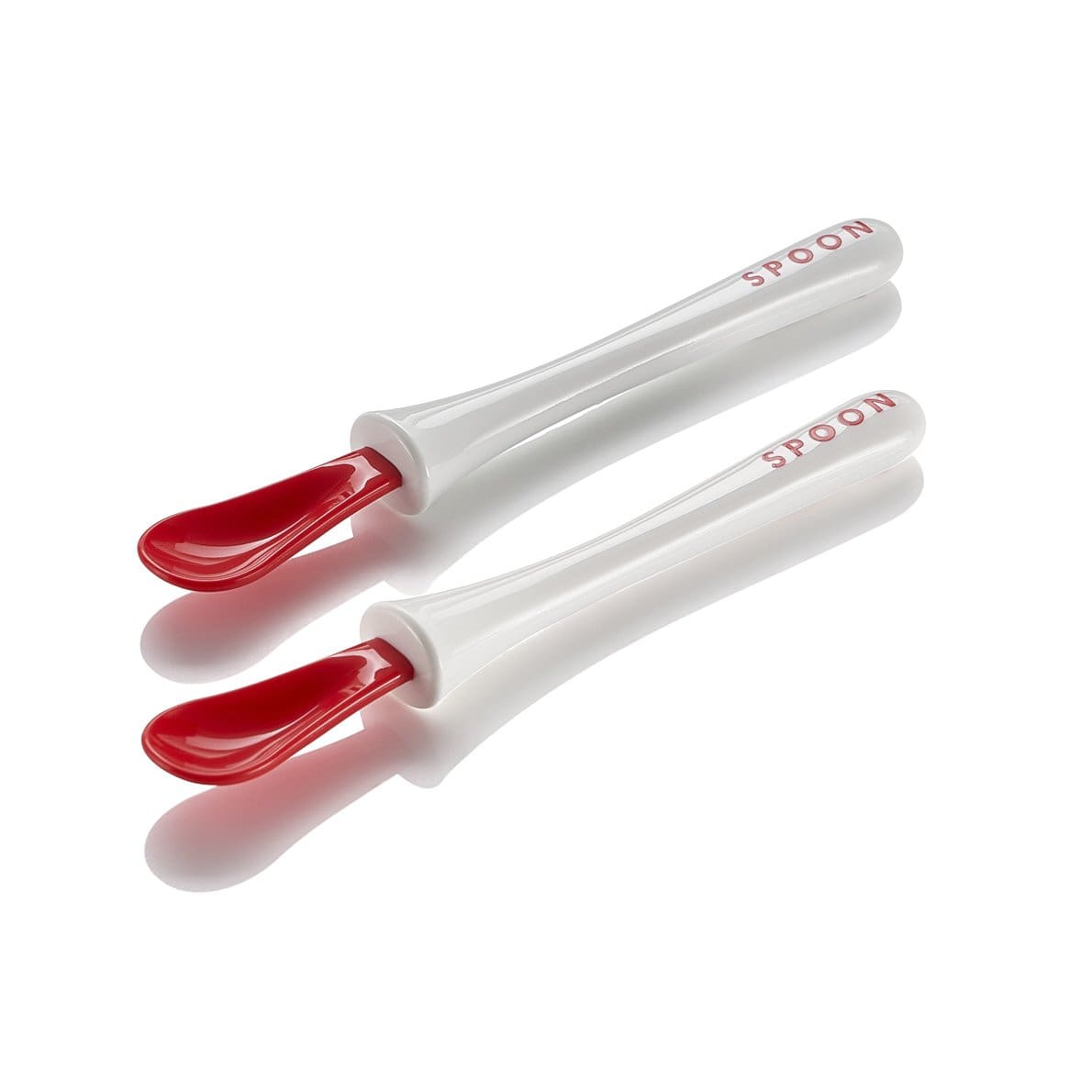 3. Sippy, Spout cup:
As soon as your baby can drink from a spout cup or sipper, it will be very helpful. It will make them feel independent while they are learning to drink from a regular cup. A spout cup can enhance the development of your baby's drinking skills by promoting the most natural drinking habits and trains your baby to drink liquids in the same way as adults do

4. Plate, bowl and cutlery set:
These are essential cutlery set items for feeding your baby solid foods. Look for a plate and bowl set that is made of durable, BPA-free plastic and that is easy to clean.

5. Food Maker:
As your baby's taste buds and appetite develops, you may consider making your own baby food and a food maker will be a useful tool for this. You can self-prepare nutritious and delicious meals for your baby anytime with a food maker at home.

6. Reusable food pouches:
These are useful for storing homemade purees and for on the go meals, and a good alternative to plastic disposable pouches.
7. High chair:
A high chair is essential for feeding your baby solid foods. Look for a chair that is sturdy, easy to clean, and has a tray that can be removed and washed.
It's worth noting that, not all babies have the same needs and preferences, and some of these items may not be necessary for you and your baby. Keep in mind that safety and hygiene are important, and that baby food should be prepared and stored properly.
Here are a few must-have weaning products that many parents find useful
---
---